If you already have a perfect gaming PC, you need to have the right accessories too. At the very least, get a functional keyboard and a quality mouse.
There are different mouse models in the market today and while the design you choose is a matter of personal preference, the hard part of it is determining whether you need a mouse with an optical or laser sensor.
What are They?
A laser mouse uses light to detect movement. This kind of mouse has no moving part in it. Laser mice are more accurate than standard mice and offer better precision and sensitivity. Additionally, a laser mouse can work on any kind of surface.
On the other hand, an optical mouse uses an LED, optoelectronic sensor as well as a digital signal processor in detecting changes in light reflected from an image to another.
What is the Difference between an Optical and a Laser Mouse?
The key difference between laser and optical mouse devices lies in the type of light they use in tracking movement –laser for laser mouse devices and LED for optical mice.
Optical Vs Laser mouse DPI
Some time back, there was a huge difference between DPI levels and polling rates for laser and optical mouse devices. Today though, there are high-end specs across both subcategories, and this makes the two equally good for gaming.
Laser vs Optical Mouse pad
An optical gaming mouse will only work if the surface used is a mouse pad or fabric. On the other hand, a laser mouse senses deeper than the top surface. It can also detect any surface variation when used.
In case of slow movements, this could make your mouse quite jittery, as it will end up picking information that is less relevant, thus slowing down your mouse and making it hard to work with.
The mouse's illumination depth affects the speed and extent of movement.
Laser vs Optical Mouse Cost
For a long time, laser mouse devices had been perceived better than their optical counterparts. This made laser mouse devices cost more. However, optical gaming mouse devices work just as well as laser, and their difference is no longer significant. Actually, you can purchase an optical mouse at a price very similar to a laser.
A good example of this is the Logitech G203 prodigy optical gaming mouse. Check this to learn more about it: logitech g203 prodigy review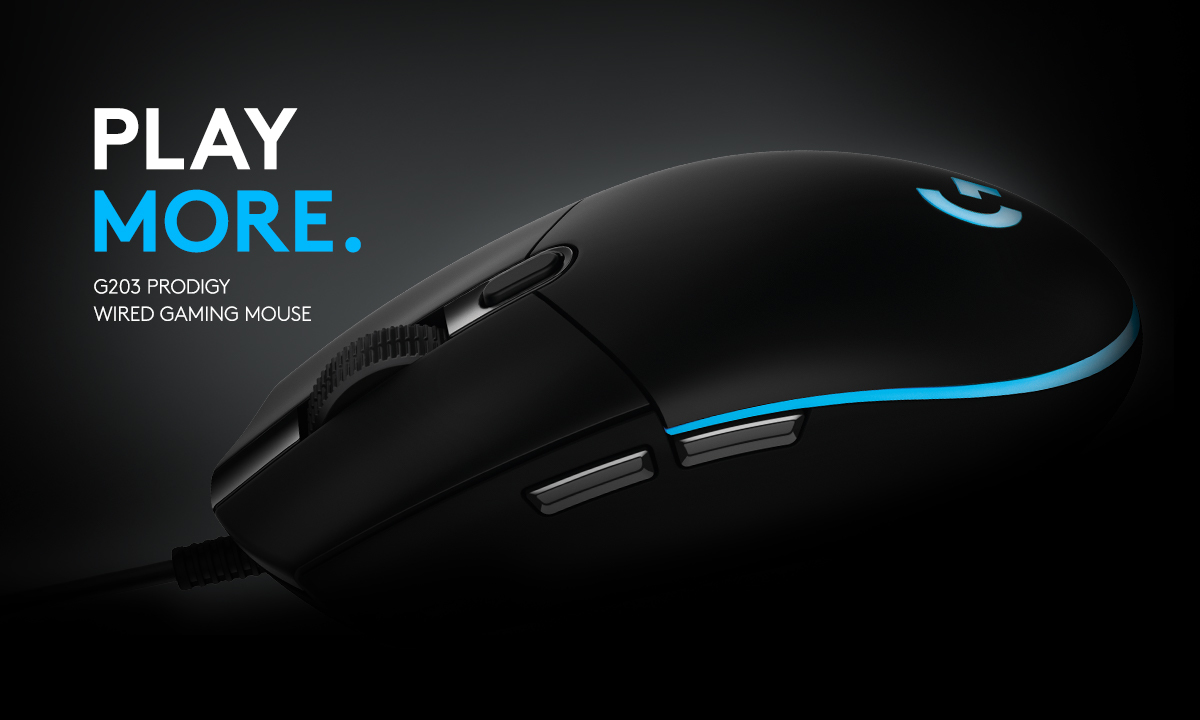 At a price as little as $27, this mouse boasts of features that are only available on high-end gaming mouse devices. These include a 6000 DPI, 6 standard customizable buttons, an ergonomic, ambidextrous design, and up to 16.8 million RGB color options.
Laser vs Optical Mouse Accuracy
A mouse's accuracy is usually dictated by how good it is at analyzing the surface it has been placed on. In this case, laser is more accurate than LED light. Lasers barely miss a thing when analyzing what's beneath them. The same accuracy comes in handy when analyzing data. Hence, a laser mouse works well on all kinds of surfaces.
On the other hand, optical mice are not as accurate since LED light is usually not enough to get into detail. As a result, this limits an optical mouse to just a few surfaces.
Laser vs Optical Mouse Battery Consumption
Wireless gaming mice are preferred than wired due to their flexibility. Wireless mice also feel and look better. As these mouse devices use batteries, it is wise you choose a mouse whose battery life is reliable. A number of laser wireless mice are known for their impeccable battery life, some running up to 8 months. Budget optical mouse devices have terrible battery life. However, high-end optical gaming mice today tend to have reliable battery life.
Conclusion
The key determinant of how good a gaming mouse is the manner in which it works. Accuracy, speed, and sensitivity are the key factors that any gamer should consider in a gaming mouse. Others are reliability and cost.
Optical and laser gaming mouse devices are all reliable depending on what you intend to accomplish. Their price today is no longer a huge consideration, and modern optical mice are made with a focus on sensitivity to match that of their laser counterparts.
That said, given that the set up of your desktop does not invite excess data, we would recommend the laser mouse over an optical one. A laser mouse is able to perform well on all surfaces including glossy ones, but an optical mouse will only function well if you are using a mouse pad or a non-glossy surface.